Ultimately we are the sum of our experiences and not the sum of our belongings. There is nothing wrong with making money but it is only one small part of living a life of comfort, of compassion, of calm. James Altucher, entrepreneur and author of "The Power of No".

Delivering Premium Application Development and Consulting Services.
A premier provider of IT Staff Augmentation Services to state and local governments as well as the private sector. Our highly qualified consultants are available to work on site for long or short term engagements.
How we can help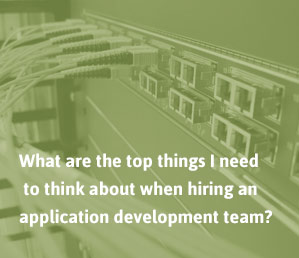 Peace of mind is closer than you think.